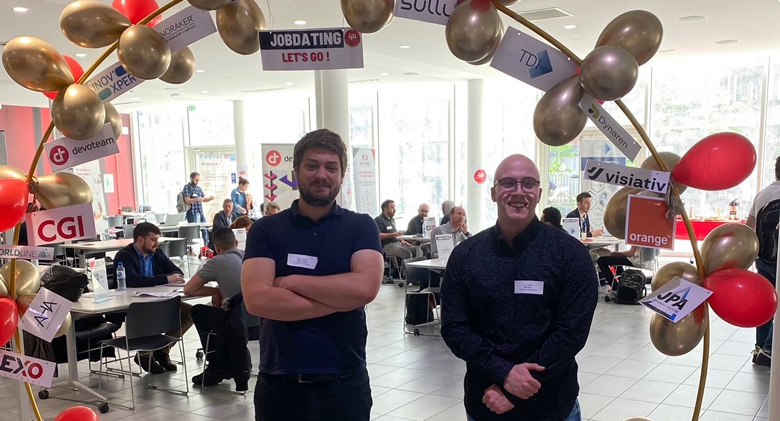 The IPI, a computer science school, offers students professional training that covers a wide spectrum of IT professions: developers, network administrators, software engineering, etc.

For the past 5 years, we have established a school relationship partnership with the IPI because we wish to support students. Our ambition is to encourage the training of young talent in the digital professions.
Émilie Pays, Recruitment Manager of the Lyon branch, who is in charge of this partnership, is happy to welcome to Sully each year students on work-study programs from various IPI Lyon courses.
On Friday, April 29, Anthony HARE, Recruitment Manager at the Lyon branch, and Kevin POSE, Applications Manager, attended the JobDating organized by IPI Lyon.
The objective of this forum was to present Sully to the students and to meet our future students!
Sully is present at the school's events, which take place throughout the year.