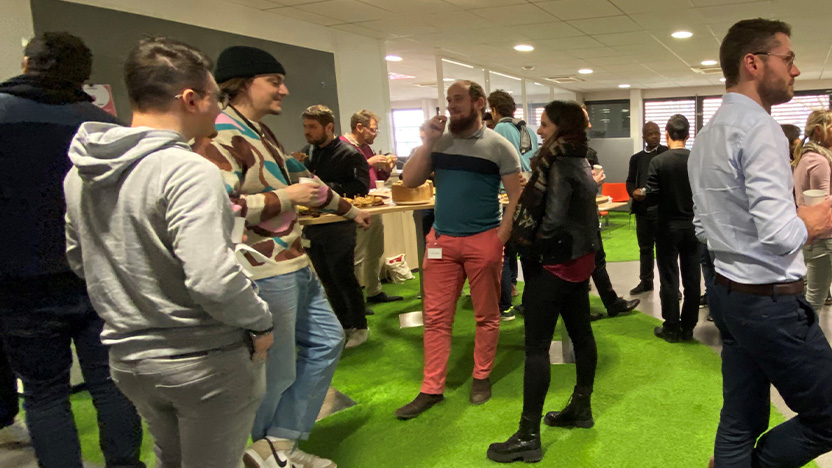 Welcome to our new employees!
We organize the JIE (Company Integration Day), a moment of welcome and exchange which allows newcomers to discover the functioning of our ESN and to meet the teams of our agencies.
On the menu: tour de table, presentation of the company and its organization, of the areas of expertise...

On Tuesday, May 17, the Aix-Marseille, Bordeaux, Chambéry, Lyon, Nantes and Paris agencies took part in this morning, which ended with a friendly cocktail.
This integration day allows our new colleagues to start their Sully Group adventure in the best conditions.