Partnerships
February 25, 2022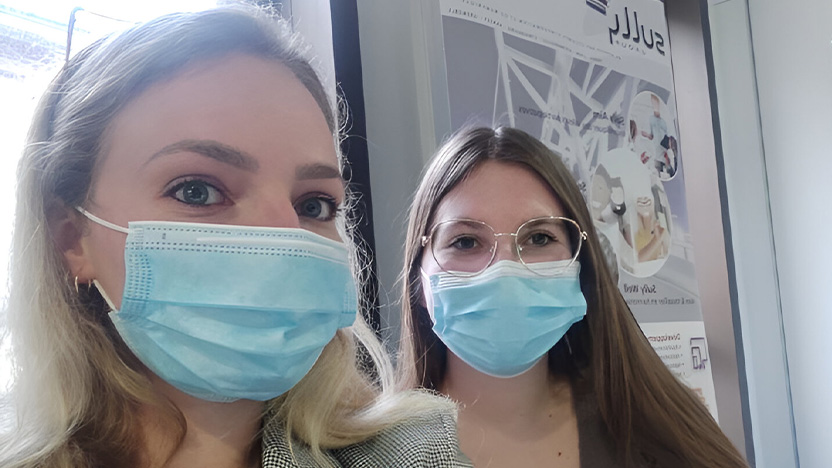 Sophia and Marie went to the Job Forum of Epitech in Strasbourg.
Sophia LENORMAND and Marie LEHMANN, recruiting managers of the Strasbourg agency, went to the Job Forum of the Epitech Technology school on February 22, 2022. It was a real pleasure to meet our brands during this face-to-face forum.
This event allowed us to exchange with the students and to know more about their projects and their professional ambitions. Sophia and Marie tell us more!

For several years now, the Strasbourg agency has been able to host students studying at the Epitech-Strasbourg computer science school.

Sophia, Marie, what do you remember about this event?
This is a real opportunity to learn more about the career wishes of the school's students. This year, the event took place in person, which made the difference with the previous year, the exchanges are more natural and more human than in video!
One word to describe this Job Forum?
Spontaneity!
We were able to meet some unexpected people and it was fun to discover new talent! We were able to advise young students, both beginners and graduates, on how to apply and present themselves for future interviews.