Partnerships
January 21, 2022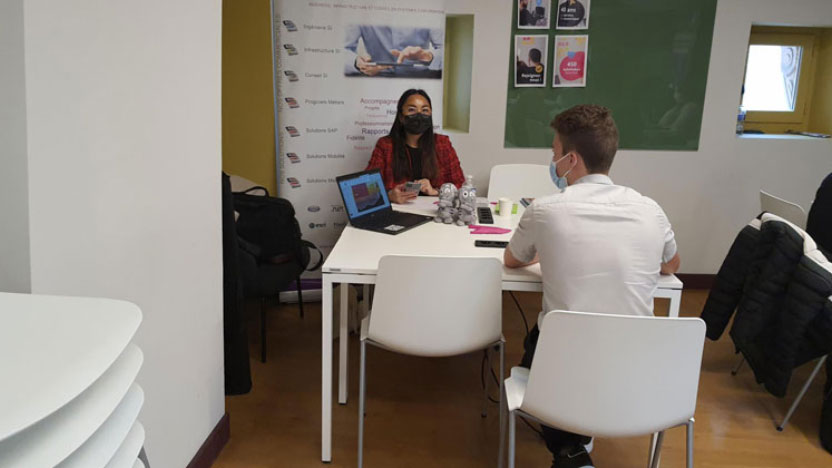 Thalia DEMERENS and Marie SIMONNET went to the Job Dating of the SupInfo Lyon school.
Thalia DEMERENS and Marie SIMONNET, recruiting managers of the Lyon agency, went to the SUPINFO school's Job Dating on January 19, 2022.
Thalia explains the context of this school relationship between Sully Group and SupInfo Lyon
Within the framework of the relationship with SUPINFO, I led the first distance learning action in 2021 within the framework of a CV workshop. In spite of the health context due to the covid, the objective was to help students in their research to give them the best chance to get their first internship or work experience.
And returns on this student forum which took place in person
After more than a year of collaboration, I am very happy to have met the students with Marie SIMONNET, this time in person during this Forum for a future integration within our Sully Group teams!