Agency Life
June 30, 2022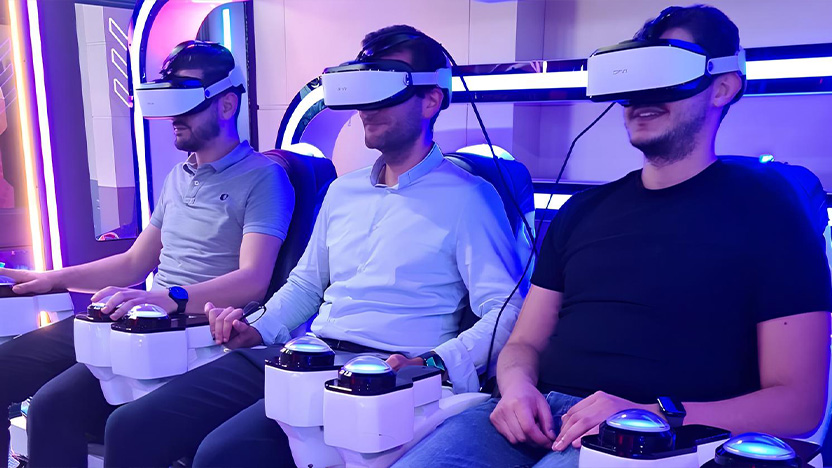 On June 23rd, the Parisian employees met for their agency party.
The Paris agency party took place on Thursday, June 23, in the largest leisure center in Europe, La Tête Dans Les Nuages.
Our Parisian employees were able to enjoy themselves in an atmosphere dedicated to leisure.
To everyone's delight, access to the 180 attractions was a great success. Through the different environments (shooting games, races, sports challenges, the 4D / 3D experience and the kids' world), the atmosphere was guaranteed! In the heart of the capital, the playful and friendly atmosphere seduced!
Auréline JOURDE, Business Engineer in charge of the organization of this event with our collaborator Audrey COSTE, came back on this evening:
"It was a very good moment of sharing and conviviality. This meeting allowed us to get the latest information about the company, to exchange around a gourmet buffet and to have fun during the games. This evening allowed our employees to get together, get to know each other and discuss their different missions. A pleasant evening, which we hope to repeat very soon!"
Ghislain DOYEMET, GIS Project Manager, took part in this evening and indicates how he experienced it:
"The agency evening took place in a super nice setting, many employees came which was really appreciable. After several months of intense projects, we were able to relax as a team and have a few laughs in the games room. Hidden talents were revealed!"