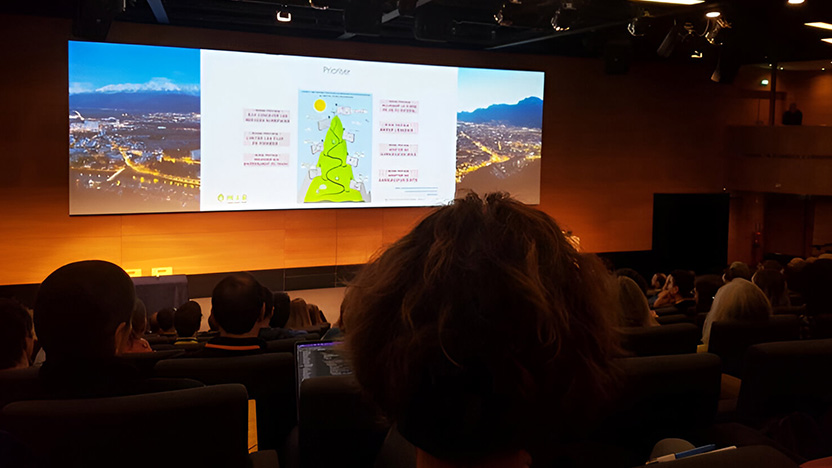 At the end of November, the 2022 edition of Agile Grenoble took place in person for the speakers and participants.
Among them, Cédric BONNY, our Agile coach, agreed to come back with us on this event.
Cédric, can you introduce yourself and briefly describe your career at Sully Group?
I have been working at Sully for over 20 years. I started as a developer at the end of the 90's before becoming a project manager, then a technical expert and then again a project manager and architect. Now, I am an "Agile Leader" within the group. I intervene on different projects where my expertise may be necessary. I want to spread the best practices by participating in the training of our employees to agile methods, but I also accompany customers at the launch and throughout their projects.
What did you retain from this 2022 edition of Agile Grenoble?
The Agile Grenoble was placed this year under the sign of ecology: values, sustainable development, Green IT...
We could see it on the themes of the conferences and on the level of the organization: support for reusable cups, meals without waste.
Meetings with other Agile professionals are encouraged. We find clients, former Sully's employees and other participants that we do not know. It is also this diversity of profiles and in the exchanges that allows us to update our knowledge.
The conferences, of course, are also essential moments. As with each edition, the choice of sessions is often complex .... Green IT, product management, organization... There is always a wide variety of proposals!
The organization, as every year, is at the top!

What interventions have made the biggest impression on you?
This year, I will retain 2 sessions and a superb performance of Franck RAGEADE for the Keynote of the afternoon!
The first one will be about agile planning and the importance of the alignment of all the actors of the project. It is as important to have a vision of the product's direction as it is to have feedback on the progress of the implementation team. The information must be both top-down and bottom-up so that everyone has the right information.
The second one will be about a new approach of agility called FAST which shows that agility is still evolving. We are very far from SCRUM with a self-organization of the teams, the use of the open forum for planning and improvement and iterations between 2 and 3 days. It also shows that Agile projects can be done in a different way and that SCRUM or SAFE are not the only solutions.
Any expectations for the 2023 edition?
In fact, I hope to be able to participate as a speaker next year. I hope to be able to share with a wider audience the expertise and skills I have acquired and developed at Sully to bring keys to other professionals and contribute more fully to Agile Grenoble.