Agency Life
July 15, 2022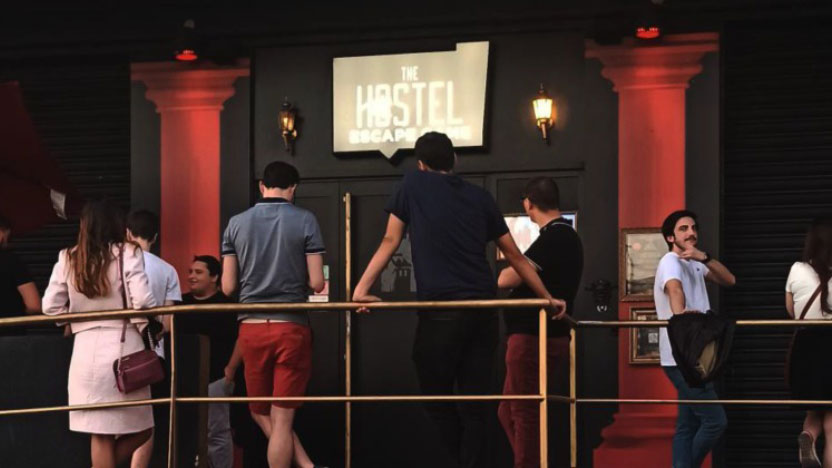 On July 7, the employees of Bordeaux met for their agency party.
The Bordeaux agency party took place on July 7 on the theme of horror...!
Our employees were invited to a presentation of the company's objectives and perspectives.
Then, they were invited to an immersion in the escape game universe of The Hostel. Between "The TV presenter's room", "The evil twins' room" and "The psychopath's room", everyone had a great time!
The evening ended with karting and bowling sessions, in a jovial and relaxed atmosphere.
Salma BABA, Java project manager at the agency, looks back on this evening:
"Thursday was a very nice evening with the Bordeaux employees. On the menu: a great atmosphere, interesting exchanges, terrifying but funny scenes (isn't it Frédéric!) and good food. I have just joined the group, this evening was a great opportunity to meet my colleagues working in Technical Assistance (TA) and the Management of the company. Thanks to the organizers and look forward to the next event!"
Also, Armand CLAVEAU Designer-Developer in alternation, expressed his feelings on this friendly moment:
"It was an evening full of twists and turns. It started with a quick presentation of the agency with magnificent photos of Bordeaux on the slides. Then an excellent meal before arriving at the escape game. The one I participated in was the "TV presenter". Even if the "writer and director" who guided us was a bit oppressive, our team won the big TV show! To end the evening well, I was able to overtake my colleagues in a go-kart!"